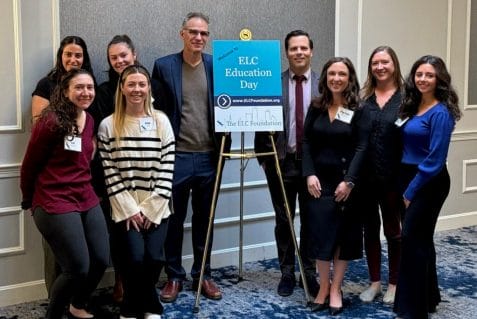 ELC Education Day 2023 was a great success! The ELC Foundation hosted an educational event for patients with multiple sclerosis. The event included presentations by Dr. Katz and Dr. Bouley, a health fair, brunch and lively Q&A!
The ELC Foundation is a nonprofit 501(c)3 supporting the needs of patients with multiple sclerosis through educational events and a financial assistance program. ELC Education Day 2023 was one of the many events supported by the foundation. The event was coordinated in collaboration with The Elliot Lewis Center.
At the ELC Education Day, Dr. Bouley shared new evidence showing that Epstein-Barr Virus (EBV) increases the risk of multiple sclerosis. In fact, it may be the direct cause for multiple sclerosis through a process known as "molecular mimicry." Dr. Bouley also discussed the "prodrome" period before MS is diagnosed, and the importance of early and highly effective therapy.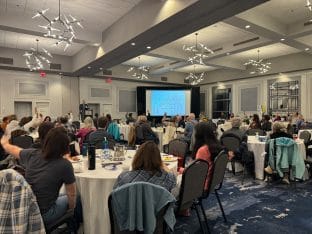 Dr. Katz reviewed the classical MS subtypes and why they may be outdated. There are two separate issues occurring simultaneously in MS; Acute and "smoldering" inflammation. Dr. Katz explained the evidence that smoldering inflammation and microglia (part of the innate immune system), are crucially important in progressive forms of MS. New medications that impact smoldering inflammation and microglia are coming soon, and may be effective treatments for progressive MS.
---
Presentations from ELC Education Day 2023
---
Photos from ELC Education Day 2023
Thank you to our exhibitors for supporting the event!
Exhibitors included: National MS Society, Connections Physical Therapy , REquipment Durable Medical Equipment and Assistive Technology Reuse Program, Inc. , MS Dream Center of Rhode Island, Inc. , Adaptive Climbing Group, The Boston Home , Biogen , EMD Serono, Inc. , Novartis , Bristol Myers Squibb , TG Therapeutics, Inc. , & Horizon.