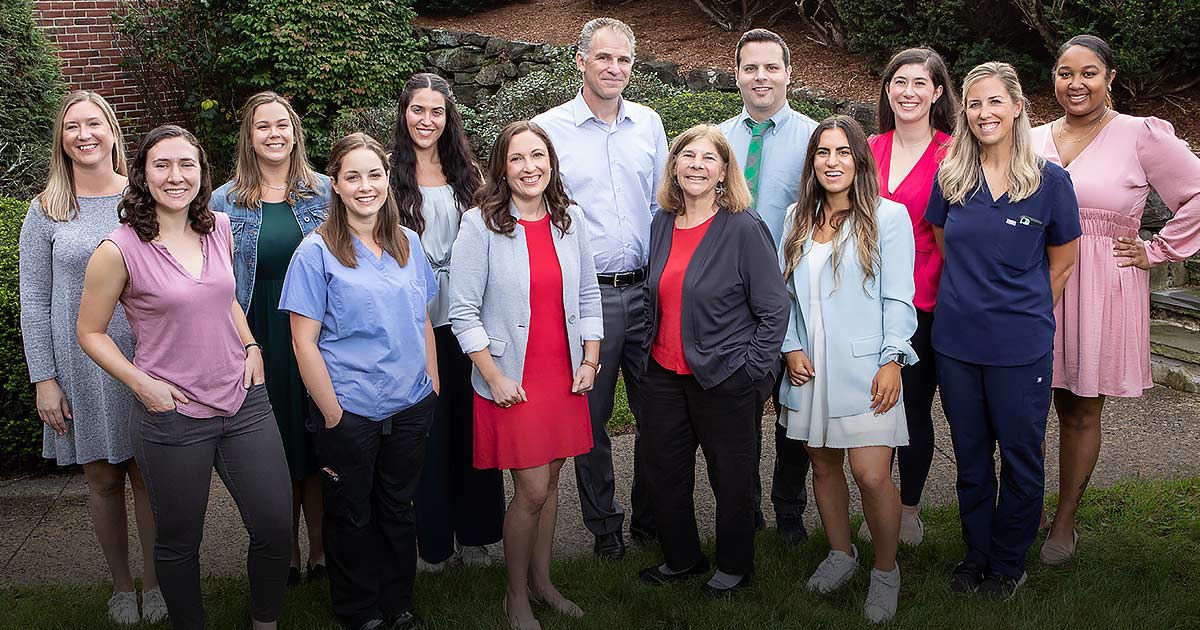 Dr. Ellen Lathi is Co-Director and founder of The Elliot Lewis Center and a well-known speaker on treatment issues and wellness in multiple sclerosis. She has participated in numerous clinical trials related to the treatment of multiple sclerosis and is widely recognized for her clinical expertise and comprehensive, personalized approach to patient care. She believes that the relationship between the patient and physician should be an intimate one, in which there is an ongoing dialogue about every aspect of the patient's life as well as in-depth patient education.
A  board-certified neurologist since 1980, Dr. Lathi has been recognized as a teacher of residents and medical students at Tufts University. She is the founder of the MS Service Dog Program, sponsored by the National Multiple Sclerosis Society, in which Labrador retrievers were trained to assist disabled patients with MS. She has repeatedly been one of Boston Magazine's "Best Doctors" and one of US News and World Reports' "Top Doctors." She was inducted into the MS Hall of Fame and received the Physician Health Care Professional award from the National MS Society in 2018 and was the 2021 recipient of the NMSS Hope Award for Lifetime Achievement. She is a member of the American Academy of Neurology, past chair of the Clinical Advisory Committee of the Greater New England Chapter of the National MS Society, past member of the National Advisory Committee of the NMSS, and a member of the Consortium of Multiple Sclerosis Centers.
When she is not in the office or emailing her patients, she loves spending time with her two children and four granddaughters, as well as designing and working in her garden oasis and training her Labrador retrievers in a variety of dog sports.
Dr. Andrew Bouley has been a board-certified neurologist since 2017, as well as a member of the American Academy of Neurology and the Consortium of Multiple Sclerosis Centers. He actively serves as a member of the National Multiple Sclerosis Society's Northeast Healthcare Provider Council. His training includes medical school at Duke University, neurology residency at Brown University/Rhode Island Hospital, and a neuroimmunology/multiple sclerosis fellowship at Beth Israel Deaconess Medical Center. He participates in several clinical trials involving multiple sclerosis treatments. He has been invited to speak at several regional meetings discussing advancements in multiple sclerosis therapies, and he has presented his research at both national and international multiple sclerosis conferences.
Dr. Bouley truly values a doctor-patient team approach; he strives to make shared decisions with patients that honor their individual goals of care. He aspires to form enduring and meaningful relationships with his patients for years to come.
Outside of work, he is extremely busy with his two young sons. When (and if) he has free time, he enjoys running, hiking, skiing, and reading.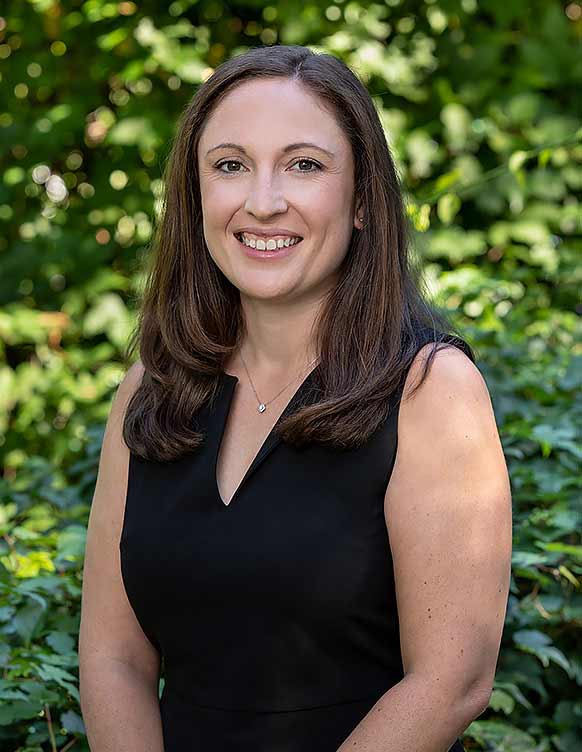 Marissa Shackleton, MS, Executive Director
Marissa is the Executive Director at The Elliot Lewis Center. She manages the day-to-day operations of the practice. She directs all aspects of the infusion center, supervises the clinical research program and manages the business. She has been part of the MS Center Team since 2011.
Marissa has a Bachelor of Science in Biology, concentration in neuroscience, from Boston College and a Master of Science in Health Communication from Boston University. Marissa is particularly passionate about access to care and affordable treatment for patients. She strives to educate patients and practitioners on health insurance, overcoming barriers to treatment and financial assistance options.
Marissa is a national speaker on access, reimbursement, infusion centers, site of care, and practice management. She serves on the boards of directors for the Infusion Access Foundation, and is an active member of advisory board for the National Infusion Center Association. Additionally, Marissa is the Director of Development for The ELC Foundation, a nonprofit organization developed to assist patients with multiple sclerosis and their families.
Outside of the office, Marissa is an alumna of the Marathon Strides Against MS Team; she ran the Boston Marathon in 2017, 2018 and 2019, raising over $45,000 for the National Multiple Sclerosis Society.
Alexandra Potts, Infusion Nurse
Alexandra is a full-time infusion nurse at The Elliot Lewis Center. Alexandra graduated from the University of Rhode Island in 2016 with a Bachelor's Degree in Biological Sciences. Following graduation, she joined The Elliot Lewis Center team as the Clinical Assistant through 2019. In 2019 Alexandra left the ELC to pursue her nursing degree through the MGH Institute of Health Professions. After earning her Bachelor's Degree in Nursing she worked as a RN on a Neuroscience/Oncology unit at Massachusetts General Hospital. Alex re-joined ELC in 2022. Her favorite part about working at ELC is cultivating relationships with patients and working alongside the research team with the latest MS infusion treatments. In her free time she enjoys adventuring with her dog, trying new restaurants around the city, and going to Red Sox games.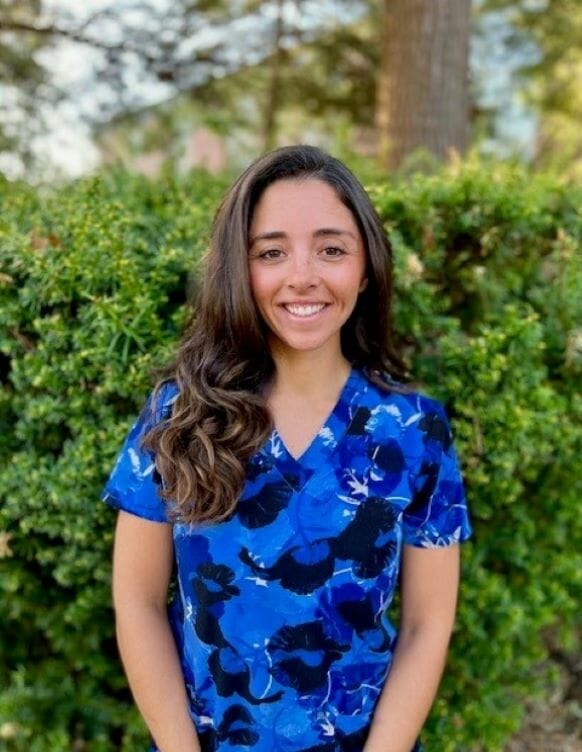 Cassandra Smith, Infusion Nurse
Cassandra is a full-time infusion nurse at The Elliot Lewis Center. Cassandra graduated from Curry College with her Bachelors degree in Nursing in 2015. She worked for 5 years as a nurse at St. Vincent's Hospital in Worcester on medical-surgical and orthopedic  units.  She then relocated to South Shore Hospital in Weymouth on a medical-surgical telemetry unit for 2 years before joining ELC.  In the hospital, Cassandra often acted as charge nurse and had many opportunities to precept new nurses and nursing students, which she enjoyed.  In her free time she enjoys hiking the White Mountains, going to the beach, and spending time with family, friends, and her dog .
Amanda Walsh, RN BSN, Infusion Nurse
Amanda has been part of the ELC team since 2018. She is currently our part-time infusion nurse. Amanda graduated from Fitchburg State University in 2012 with her Bachelor's Degree in Nursing. After graduating, Amanda worked as an Emergency Department nurse in New Hampshire before transitioning to Beth Israel Deaconess Medical Center where she worked in both the Emergency Department and Cardiac ICU. Amanda enjoys working closely with and supporting patients through their treatment and learning about advancements in MS care. Outside of work Amanda is a mom to two young children and enjoys spending time outside.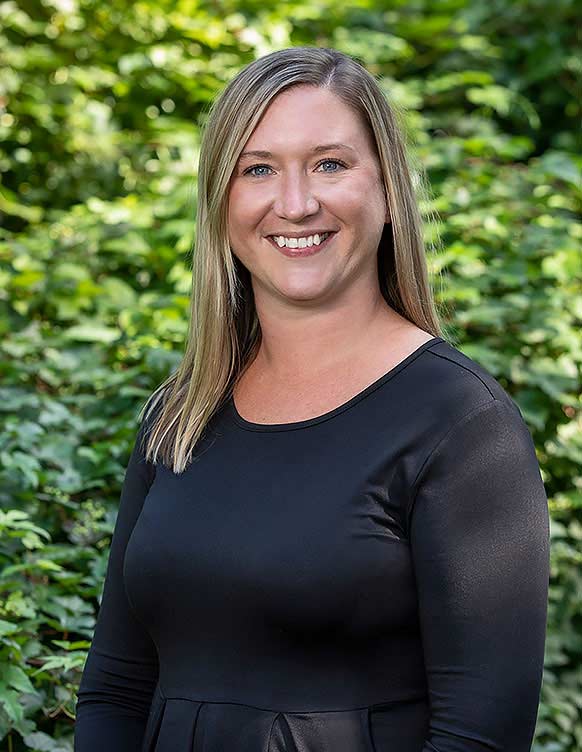 Kate McCusker, Infusion Coordinator
Kate joined The Elliot Lewis Center in 2017 as the infusion coordinator. She is responsible for coordinating all aspects of the insurance coverage and financial assistance programs for patients with multiple sclerosis on infusion therapy.
Following her graduation from New England college in 2011 with a BS in psychology, she entered the healthcare field in her hometown of North Conway, NH where she gained administrative experience before moving to the Boston area. Kate's favorite part of her job is learning about disease modifying therapies and building relationships with patients. She is thrilled to work with such a motivated and supportive team and looks forward to the promising future of The Elliot Lewis Center. In her spare time, Kate enjoys being outdoors, cooking, and spending time with family, friends, and her dog.
Elizabeth Douglas, MPH, Clinical Research Manager
Elizabeth graduated in 2013 from Tulane University in New Orleans, Louisiana with a Bachelor of Science in Public Health, where she focused on environmental chemistry and oil spill remediation. After working for several years as a staff scientist at an environmental consulting firm, Elizabeth realized her passion for research and decided to continue her education in public health.  After completing her Master of Public Health degree from the University of Massachusetts at Amherst, Elizabeth joined the ELC team and loves working directly with patients as well as learning about multiple sclerosis.  In her free time, Elizabeth loves traveling, going to the beach, and reading.
Isabella O'Shea, Clinical Research Coordinator
Isabella is the Clinical Research Coordinator at ELC. She began working with The Elliot Lewis Center as an undergraduate Clinical Research Intern during her sophomore year at Boston University. Isabella graduated in Spring 2022 with a dual degree in Neuroscience and Philosophy, as well as minors in Medical Anthropology and Spanish. Isabella has future plans for medical school.
Paige Greenawalt, Clinical Research Assistant
Paige joined The Elliot Lewis Center in 2022 as the Clinical Research Assistant, after graduating from Boston College with a degree in Neuroscience. Prior to joining the ELC team, Paige worked in healthcare administration, where she assisted with patient operations and updating companywide workflows. During her time at Boston College, she worked on various research projects in cognitive neuroscience. In the future, Paige hopes to continue her career in neuroscience, either by pursuing a graduate degree and/or working in pharmaceuticals.
Valerie Willocq, Clinical Assistant
Valerie joined The Elliot Lewis Center in 2021. She has a degree in Biology from Tufts University. Prior to working at ELC, Valerie was a research assistant. You can find Valerie in the office administering functional testing for multiple sclerosis, processing authorizations for disease-modifying therapies and drawing labs.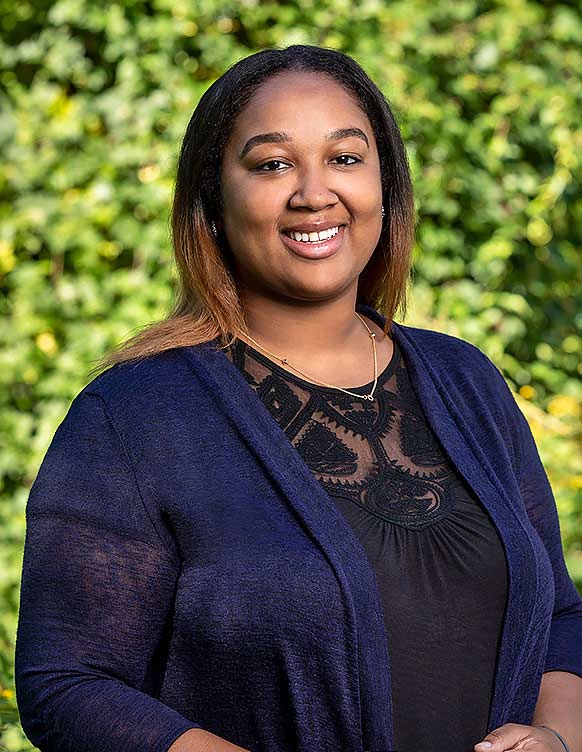 Melanie Varella, Administrative Assistant
Melanie is the Administrative Assistant at The Elliot Lewis Center. She graduated from the University of Massachusetts Boston in 2019 with a Bachelor's degree in Health Sciences. Melanie realized her passion for working in the medical field after working as a PCA for the elderly community during high school. Before joining ELC, Melanie worked for a home care company and as a rehab aide for a physical therapy facility. She loves helping patients, building relationships with families, and assisting with their everyday needs.
She's very excited to be a part of the ELC team, learn more about multiple sclerosis, and work alongside with such a motivated and intelligent team! In her free time, Melanie loves traveling, spending time with her family, and cooking.
Dona Mini Sabu, Administrative Assistant
Dona is an Administrative Assistant at The Elliot Lewis Center. She graduated from College of the North Atlantic-Qatar with Bachelor of Applied Science in Respiratory Therapy. Her experience working as an intern in the ICU at the Hamad Medical Corporation, instilled a passion for the medical field. Before joining ELC, she worked as a Finance Counselor at Parkland Health and Hospital System, Dallas where she assisted patients, especially those from economically challenged backgrounds to access financial assistance.
Dona enjoys helping patients, and reducing their anxieties in their medical care journeys. She is excited to be a part of the ELC team, and looks forward to learning and growing  with the dynamic team.